By fly5d |
07
July 2022 |
0
Comments
Why do new cars need extra cushions?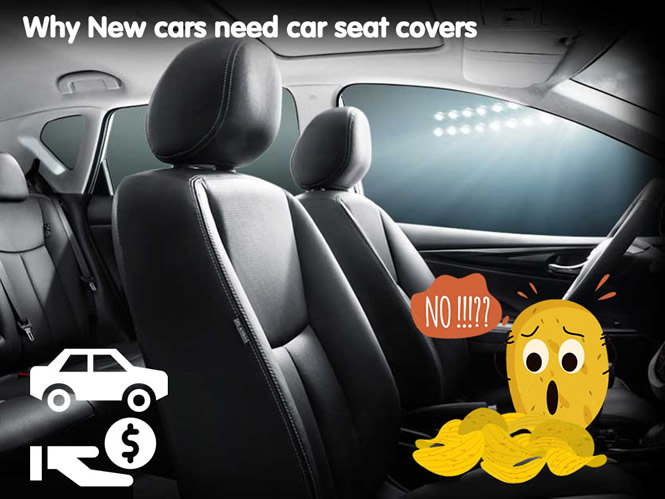 The first thing to do when buying a car, in addition to commercial insurance for your new car, should also take the physical insurance. Many of the car owners feel that their newly-purchased car interiors are brand new and do not need to spend extra money on the car seat covers. In fact, it is totally false. There are four reasons why your car need seat cover.

1. Keep the car interior accessories clean and tidy
If you want to keep the interiors always so brand new, you may need a cushion that can protect the car interiors. Car seat cushions can completely protect the original interior of your car. Compared with the car interior without cushion protection, the car with a seat cover will in a better condition even several years later, the difference between them can be clearly seen.
2. Create a personalized interior environment
Many of you may be aesthetically tired for the same car interiors. At this time, why not come to fly5 to find various types of car cushions. The styles, materials, and prices are selected according to your needs. You can also find your own personalized ones here. Customization, completely bid farewell to monotony, your own interior is up to you.
3. Old Cars can also be Befreshed
The interior acccessories of a car that has been driven for a few years will actually have a certain degree of wrinkles and wear. Everyone may have experienced the marks left by coffee, food, pets, etc. in the car,and it's difficult to clean up. As for the damage to the original cushion part, it is even more disheartening. Instead of spending a lot of money to replace the original cushion, it is better to choose a cushion that you like, and old cars can be renewed immediately.
4.Comfortable Material and Stylish Cushion
For those who have driven for a long time, the comfort and safety cushion are more important. Original car seat cushions are often not filled with enough materials, and it is easy to get tired after sitting for a long time. The Fly5d car seat covers are made of 5 layers of elastic sponge, which is comfortable and can fully meet various needs in terms of functionality. The built-in super thick sponge filling material will not leave a deep hole when sitting on it. Especially for those who need to drive for a long time, a comfortable cushion can completely remove your travel fatigue.
Why choose fly5d?


As a professional automotive interiors accessories manufacturers, our products are available on mainstream e-commerce platform: Amazon, eBay, AliExpress, etc. The Fly5d has made countless customers with high-quality and cost-effective productsSince 2013, and customers have left more than 10,000 natural praise. Amazon, eBay, and Walmart Indeed have a complete shopping mechanism, and most customers are also willing to believe in their products. But as a brand dedicated to creating high-quality car interiors, it is easier to find dedicated services, conscientious products, and considerate prices here. For the same product, purchase discounts on the official website, better prices, and more gifts. Similarly, the official website representing the brand also pays more attention to service quality.

In fact, when buying a car seat, the first thing you need to consider is not style, quality, or functionality. The first thing that needs to be solved is to know whether the seat cover will suit for your car. We can empathize with the customer's feelings of receiving an unsuitable seat, as well as a series of return and refund troubles. So come to fly5d, we give you the best online customer service, here is the most complete model list, you can place orders according to the model, and easily solve the problem of seat cushion adaptation. It doesn't matter if you don't find your car. fly5d supports users to upload photos of your car. Our professional customer service will help you solve the problem of car seat adaptation.


Users, who pay attention to us may find out why our products are more affordable? Is there a problem with the material or quality? As a brand with a perfect cushion craft factory, fly5d reduces a lot of intermediate links and strives to keep the price to the lowest. The main 5d leather cushions, 5d car mats, truck mats, and car steering wheel covers all adopt standardized production processes, and the quality inspection pass rate is almost 100%.
OUR FEATURES
The product material is one layer of wear-resistant leather, two layers of 5MM thick rebound sponge, three layers of transparent spinning cloth, four layers of 3MM rebound sponge, and five layers of the comfortable base fabric.


The production process is more complete and standardized operations: from designing to boarding to cutting and sewing, every step is strictly checked to ensure the quality of the finished product. For more detailed product production and related content, you can visit our website: fly5d.com to understand that we will give you the most transparent product service.

In addition, fly5d provides a comprehensive after-sales and refund policy. Compared with the complicated return process and lengthy review procedures of other platforms, we provide a more relaxed return policy, so there is no need to worry about returns.
Faced with so many products, here are a few general hot-selling products for everyone.
The highest-selling model: Professional PU Leather Full set covers, a typical cushion with a concise style, which is popular among business people and simple users. Both black and red theme styles can be selected.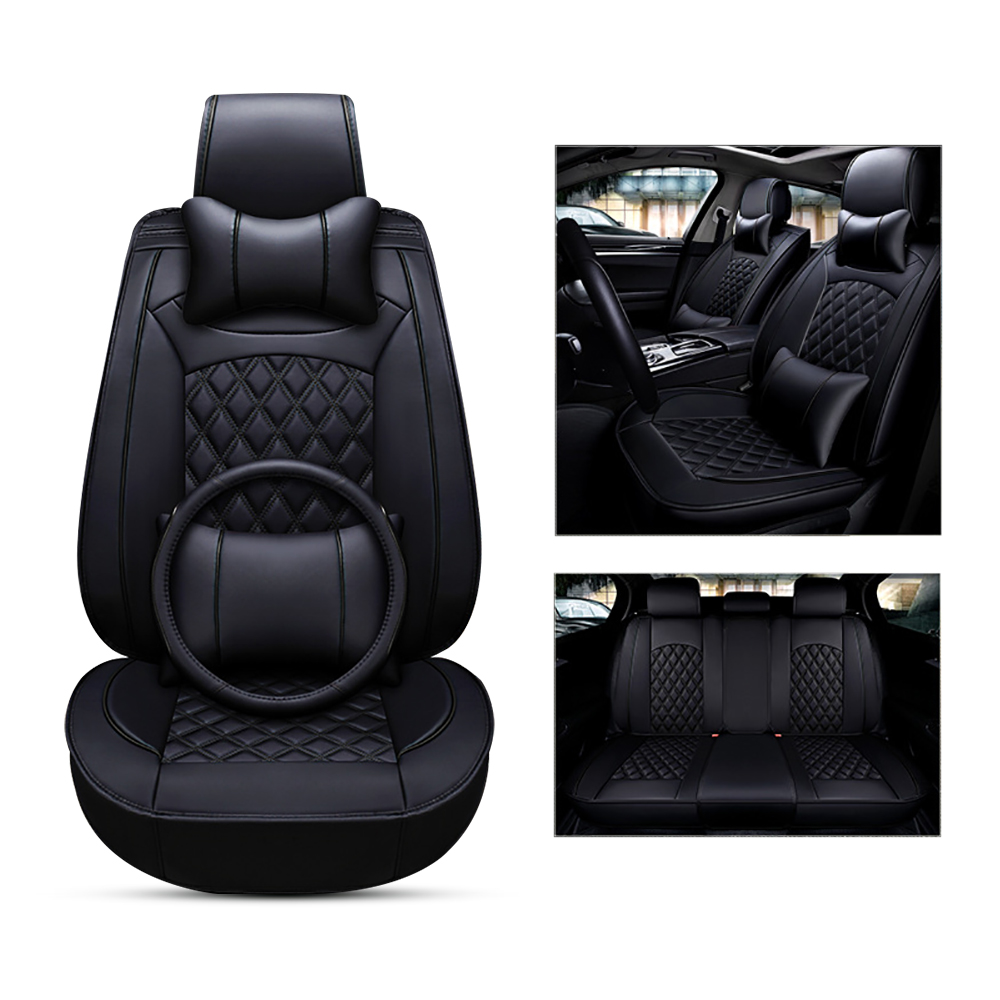 Luxury top version: the luxury version of the cushion interior, the material is divided into the outer layer of high-quality artificial leather, while the hand feels very delicate, it is also very outstanding in terms of wear resistance; the inner two layers are filled with 2cm high-density sponge, and Non-slip linen material, the overall craftsmanship is more sophisticated. Comes with two themed headrests and two soft waist rests for the front seat.



Main cost-effectiveness: value-for-money monolithic cushion! If you just need one or two cushions as a supplement to the interior, then this is your best choice. The aesthetics and functionality can meet the needs, the super-soft touch and wear-resistant materials are matched, and the value-for-money price exceeds your imagination.



Hot sale for ladies: For ladies, we also have a lot of these styles. This professionally designed comfortable seat cover with ladies' style is a good choice. The black theme is paired with pink striped borders. It is simple but without losing the design elements. The overall preference is feminine but at the same time, it also has a fresh and sexy personality. Most female users are the best choice.

Are there any activities or discounts for buying now?
of course! We always pay attention to the customer's shopping welfare. Now go to the official website to place an order and you can get the following super-value benefits:

1. Newcomers register and get a 30% discount coupon for shopping

2. At the festival, 20% off new products are pushed, you can start at low prices

3. Group buying is more powerful, click on group buying and grab it quickly

4. Share the gift certificate, share the shopping link to get the internal gift certificate



To keep the original accessories in your car safe and tidy, you really need an inexpensive cushion.
Leave a Reply
Your email address will not be published.Required fields are marked. *