By Mark |
10
July 2022 |
1
Comments
Everything about PDR(Paintless Dent Repair)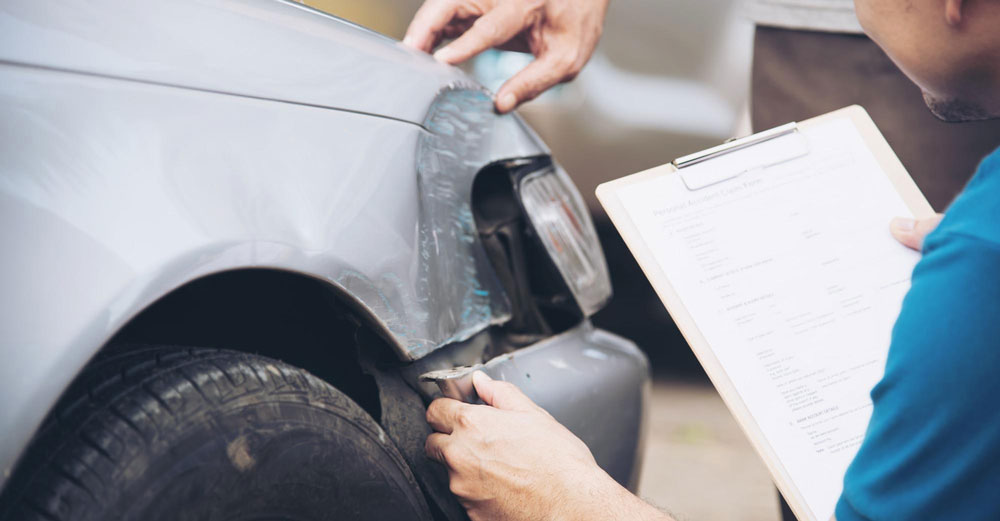 Repair Dent at shop?

According to a survey in 2019, 70% car owners have had dents on their vehicles. Car accident, slight collision, hailstorm or even bounced pebbles on the road...chances are good that the sheetmetal somehow get dented, which is annoying, no car owners want to see the ugly dents sticking to their lovely vehicles.

Repair shop then should be the first choice, right? That's convenient, but might not be the best solution. It costs you a lot of time and money for dent repair the repair shop - it take $50 to $2500 for a single repair, and you need to repeat the process if a new dent occurs.


What's PDR?

It's Paintless Dent Repair or Removal, to fully understand it, let's take a look at the process of traditional dent repair: to remove the dent, the original paint needs to be sanded off first, then the technician hammers the damaged part back to its original shape, fills in the gashes with putty, and starts a new round of sanding, to make it fully recovered, a repainting at last is also necessary. Due to the tedious process, we cannot say it's a good choice for dent repair, let alone the pollution caused by the usage of the paint.

Paintless Dent Repair on the other hand, utilizes some special tools like dent lifter, metal rod or knockdowns to pull out the dent, so that the dent removal can be achieved. The mechanism behind PDR is that metal has the tendency of 'self-healing', with the help of proper tools, some dents can be repaired easily. Based on that, lots of brands like Super PDR are providing such paintless dent repair tool and tool kit.


Why PDR Tools?

Compared to traditional dent removal process, PDR and PDR tools make it possible for average people to repair the dent in the garage, and based on following reasons, we would recommend using PDR tools instead of going to repair shop.

· It costs more to repair dent at the shop, and you'll need to pay one more time once your car get a new dent, while the PDR tools can be used repeatedly, it's cheap and time-saving.
· Fixing dents is not so hard as you expected, with detailed guidance and a bit practice, most dents can be fixed by average people with no repair experience.
· DIY brings joy, nothing is more satisfying than repairing the car on your own, the ability of repairing vehicle is also very helpful.
· During this Covid-19, it would be a better choice to remove the dent at home, no worries of getting infected.
About Super PDR
In the field of dent repair tools, Super PDR is the pioneer and leader, founded in 2010, we designed 80% of the existing dent repair tools, we produce the PDR tools with best quality on the
market. Our experts also provide 24/7 online assistance to assure that you could fix the dent successfully.

Check our PDR tool kit here or our single tool here, for more questions do not hesitate to contact us!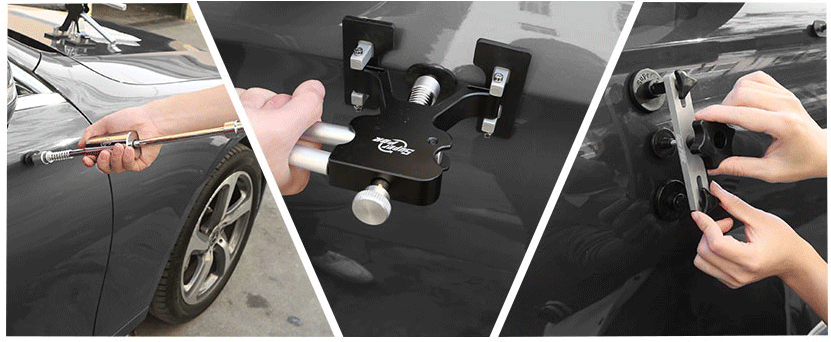 Leave a Reply
Your email address will not be published.Required fields are marked. *